Since the installation of the very first 550kW, 1,000Hz Pulsar induction furnace system at Newby foundries in Wednesbury back in August 2011,  Meltech Ltd has been awarded a further three orders comprising of another identical system at the same facility, more recently an additional smaller 350kW  500kg machine at its Steel foundry division based in Smethwick in the West Midlands and finally a 250kW 300kg system for a brand new Steel prototype foundry which was commissioned in early 2016.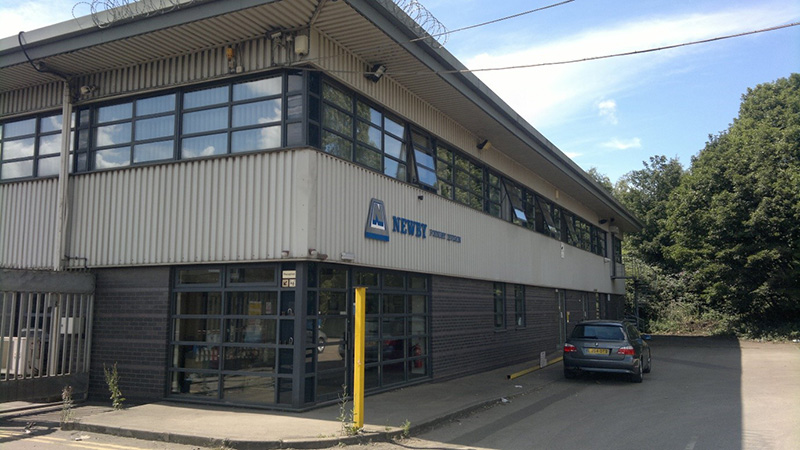 Mr Phil Grubb , Newby foundries managing director explains " It's always a risk purchasing newly developed equipment as teething problems can be experienced as the product is field tested, having worked with the people at Meltech for a number of years we had confidence in their design expertise and service which made our purchasing decision easier. The Machine was installed back in the 2011 summer shut down over a 7 day period and was in full production from then on. Once installed we found that the melt rate remained the same as the machine we replaced but was rated at only 90% of the kW's. Other notable advantages included much improved reliability and a much better power factor"
The foundry operates at a very high utilisation operating a two or three shift system, 5 days a week. In order to maximize production through the moulding line it was Newby foundries performance criteria that the furnace would provide an output of 550kg of iron pour every 45 minutes including charging, analysis, preparation and pouring. This high performance was achieved due to the machines efficiency in conjunction with highly trained furnace operators and a systematic approach to improvements in the movement of charge materials and pouring of hot metal.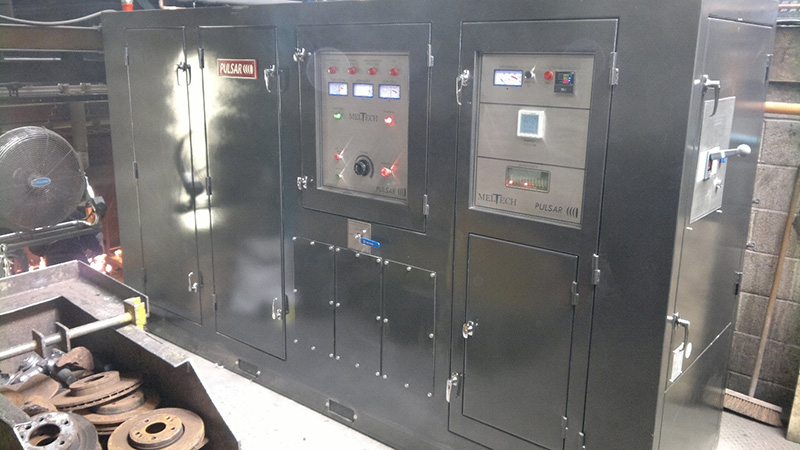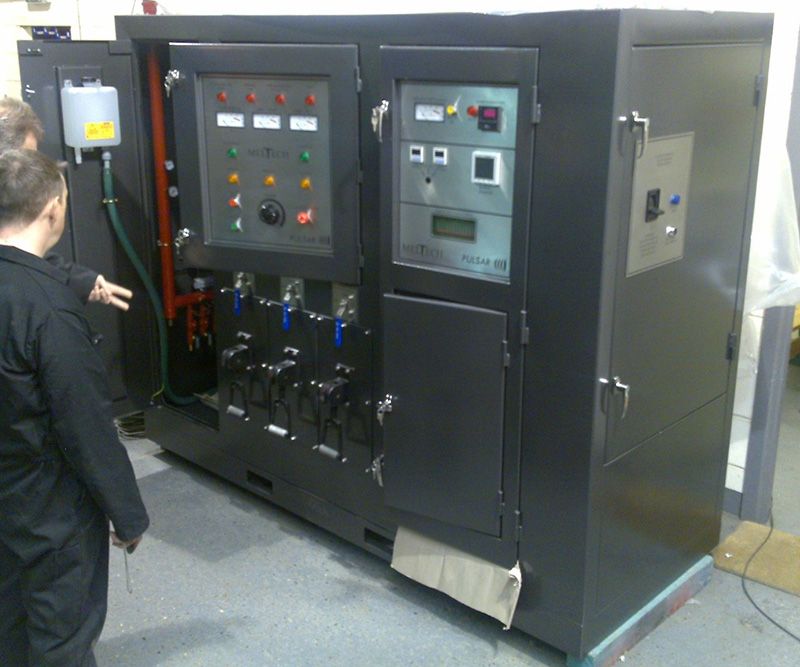 The Pulsar range of inverters is now enjoying an increasing sales growth in both standard and special melting processes at mid-range frequencies and voltages. With further development due for completion early next year, low voltage vacuum and low frequency alloying systems will open up a new market sector for this product line.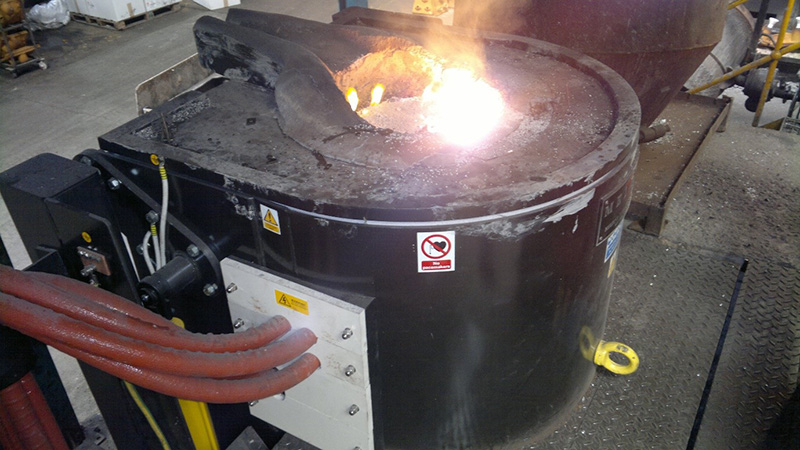 Recent orders for both new and rebuilt equipment include three systems for the Belgium market and two for the UK indicate that the future market potential for this system is set to increase.